Disclaimer: Logo's and manuals are the sole property of the respective companies and are utilized on this website for reference purposes only. .Copyright © 2014 Resale Systems, LLC.
544 Valley Forge Rd. Phoenixville PA 19460 - 800-777-3725
We provide Mitel licensing, software, new and rebuilt parts, systems and equipment all with an "as new" guaranty.
544 Valley Forge Rd. Phoenixville PA 19460 - 800-777-3725

Mitel Consoles, Mitel Telephones, Mitel Consoles, Mitel Phones, Mitel Equipment, Mitel Software, Mitel Installations, Mitel Systems, Mitel Licensing, Mitel Power Supplies, Mitel Parts, Mitel Diagnostics, Rebuilt Mitel Consoles, Rebuilt Mitel Power Supplies, Rebuilt Mitel Telephones, Rebuilt Mitel Consoles, Rebuilt Mitel Phones, Rebuilt Mitel Equipment, Mitel Software, Mitel Installations, Rebuilt Mitel Systems, Mitel Licensing, Rebuilt Mitel Power Supplies, Rebuilt Mitel Parts, Mitel Diagnostics Warranted Mitel Telephones, Rebuilt Mitel Power Supplies, Warranted Mitel Consoles, Warranted Mitel Phones, Warranted Mitel Equipment, Mitel Software, Mitel Installations, Warranted Mitel Systems, Mitel Licensing, Warranted Mitel Power Supplies, Warranted Mitel Parts, Warranted Mitel Power Supplies, Mitel Diagnostics

Free Technical Support
800-777-3725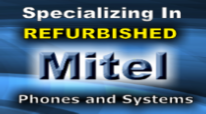 Features:
Supports Cordless Handset &/or Headset accessories
Compatibility:
Mitel 5330
Mitel 5340
3300 ICP Release 8.0 (UR1)
SX-200 ICP Release 4.0 (UR3)
Includes:
Flea Clip
Does not support SIP Phones
Mitel Cordless Accessories Module
Cordless Accessories Module (50005521)Supports Cordless Handsets and/or Headsets