Disclaimer: Logo's and manuals are the sole property of the respective companies and are utilized on this website for reference purposes only. .Copyright © 2014 Resale Systems, LLC.
544 Valley Forge Rd. Phoenixville PA 19460 - 800-777-3725
We provide Mitel licensing, software, new and rebuilt parts, systems and equipment all with an "as new" guaranty

Mitel SX 200 ICP Controller
read more
read more
\
Built for Hospitality the Mitel SX-200 IP Communications Platform (ICP) improves customer service, while reducing costs and improving productivity.
This robust wireless phone is designed specifically for demanding manufacturing, industrial and security environments and where safety and security are of concern.
The MiVoice 9110 Analog Phone provides a unique set of features for a non-display basic business telephone
The sleek and compact MiVoice 9116 Analog Phone offers great value in a basic PBX line or DC powered business telephone.

Mitel MiVoice Conference Phone
read more
read more
read more
MiVoice 6725 Lync Phone
MiVoice 6725 Lync Phone is a full featured IP phone optimized for use with Microsoft® Lync™.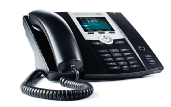 read more
Isolates the Main speaker up to 12' away. Enabled with included collaboration services. Easy to use Navigation. 16 built in microphones.
Mitel Superset 5020 IP Phone
The Mitel 5020 is a feature-rich dual port IP class phone with multi-line and multi-button display. It also offers programmable feature keys, context sensitive softkeys and hands-free operation.
The 5140 Web-enabled IP Appliance with 320 x 240 HTML display delivers one-touch access to advanced applications and services.
read more
read more